Resource
Digital PSM Buyer's Guide
Not all process safety management solutions are the same.
In this Digital PSM Buyer's Guide you'll learn exactly what you should look for when evaluating compliance software solutions. Topics covered include:
Is it cloud-based?

Do I own the data?

Is it customizable?

Who enters the historical data?

How do I get started?

Do you provide 24/7 support?

Is on-site training included?

Can I incorporate my preventative maintenance tasks?

What happens if I get audited?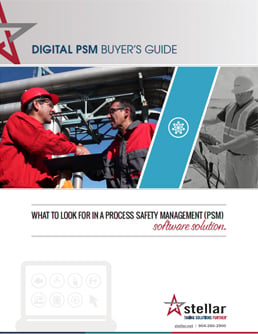 Download your free buyer's guide!