Resource
Food Facility Efficiency: Assessments 101
The tools you need to improve your food or beverage plant's efficiency
When was the last time you analyzed all the moving parts of your facility? A comprehensive assessment can reveal inefficiencies that have developed over time as well as opportunities to optimize your food or beverage plant.

In the e-book Food Facility Efficiency: Assessments 101, you'll discover:

How a facility assessment can benefit your business
Which specific areas to examine to save you money
What to look for in an assessment partner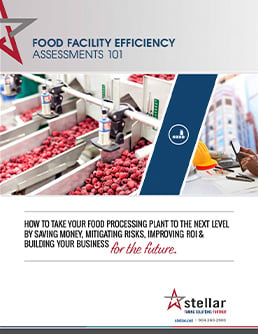 Download your free e-book today!