Resource
Food Facility Efficiency: Assessments 101
The tools you need to improve your food or beverage plant's efficiency
Optimize Your Food or Beverage Plant: Uncover Efficiency Gains Today!
When did you last assess your facility? Discover inefficiencies and optimization opportunities with a comprehensive analysis.
In our e-book "Food Facility Efficiency: Assessments 101," learn:
Benefits of facility assessments for your business
Key areas to examine for cost savings
Criteria for choosing the right assessment partner
Enhance your operations and profitability. Download our e-book now for success in the food and beverage industry.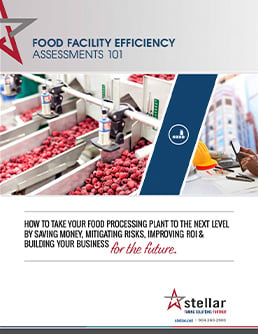 Download your free e-book today!