Why does your company need a strategic plan?
Failing to plan is planning to fail— especially when it comes to your business. There's no wrong time to develop a strategic plan. Whether you're embarking on a greenfield project or thinking about a facility expansion, a strategic plan can benefit your business at any time.

In this Strategic Planning Guide, you'll learn best practices on how to develop a strategic plan for your food business.

Topics covered include:

Business Plan
Manufacturing Analysis
Manufacturing Plan
Master Plan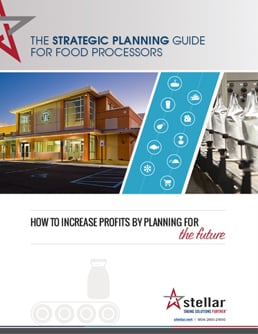 Download your free guide to get your strategic plan started today!