Case Study
Designing an International Processing Facility for Sunsweet in South America
Learn how Sunsweet realized their vision.
If you're considering expanding or building a new food plant, working with an experienced design-build firm can help you navigate the design process, assess what you need and help ensure your facilities are ready to accommodate production as quickly and efficiently as possible.
In this new case study, "Designing an International Processing Facility for Sunsweet in South America" learn three solutions that helped Sunsweet realize their vision for a modern processing plant:
Site selection and due diligence

Designing a facility across borders, cultures and regulations

Advising on process engineering and equipment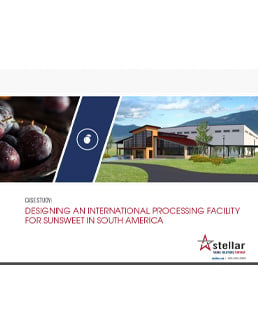 Download your free copy today!